Today 7th of Dec 2019
Mostly sunny: The atmospheric pressure will get weaker.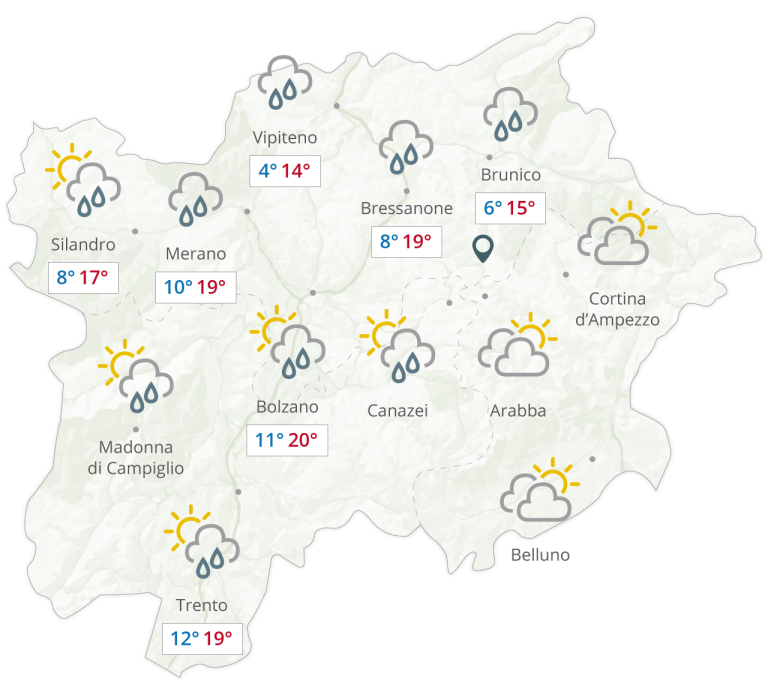 The weather
Sunny weather with high clouds. High temperatures between 0° and 7°.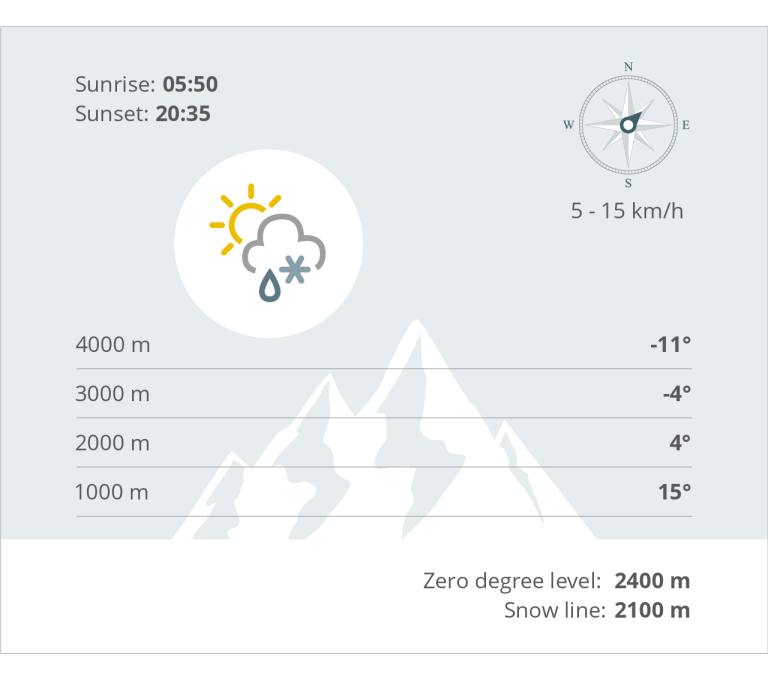 Mountain weather
Mostly sunny weather.
Tomorrow 8th of Dec 2019
Sunny: High pressure conditions will bring sunny weather.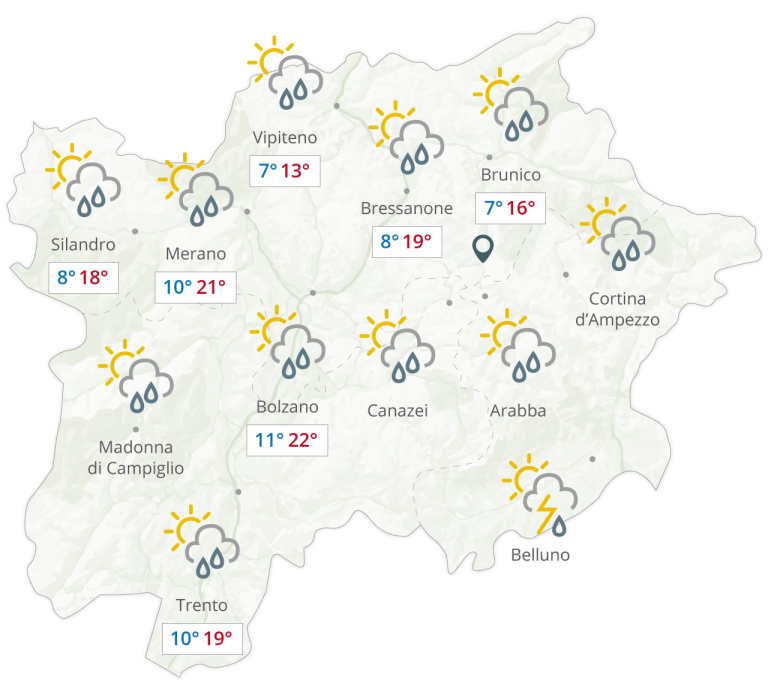 The weather
The weather will be sunny with high cloudiness in transit. High temperatures between -1° and 6°.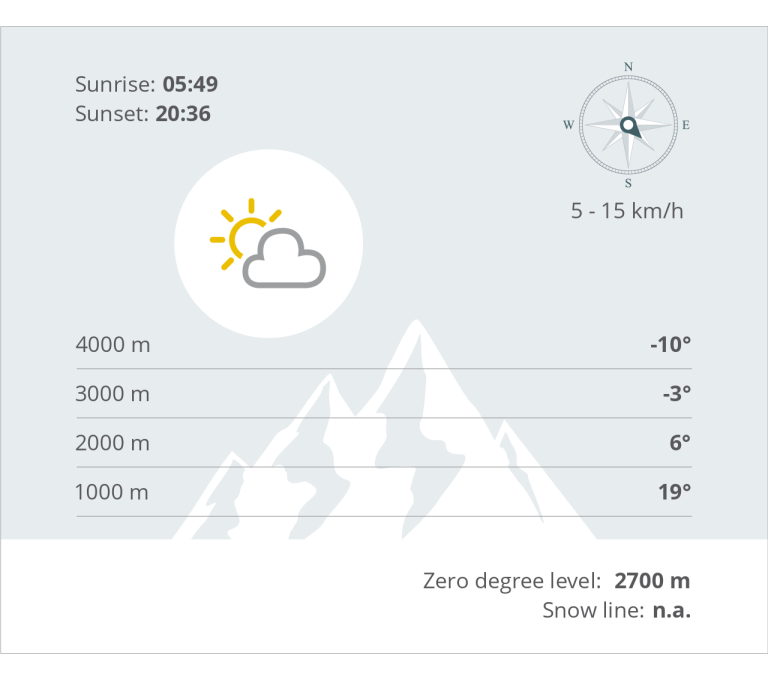 Mountain weather
Good conditions with sunny weather.

monday
09
Partly cloudy
max: 7°
min: -3°

tuesday
10
Cloudy
max: 9°
min: -3°

wednesday
11
Cloudy
max: 7°
min: -9°

thursday
12
Cloudy
max: 6°
min: -4°


​